Asbell will be a having a gently used book sale from October 22-26. Students will receive a sticker the day before their class comes. The class that buys the most books during their class time will win a Buggy for Books Party! We would like you to join us to support the super student in your life and to promote literacy! Our Book fair will be open for family shoppin...
Asbell Kindergarten Orientation and Meet the Teacher Night 5 pm - 5:30 pm...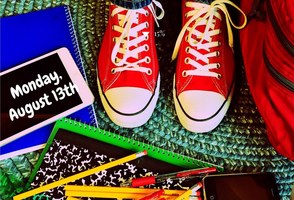 We are looking forward to seeing all FPS students back at school on Monday, August 13th! Here we go!......